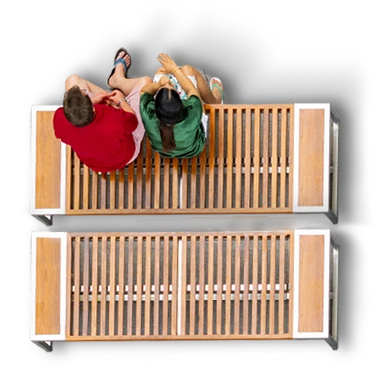 SUREPLAY® Design
Where architecture poses special requirement
Unique things can be created with high-quality floor coverings: Gravelled paths on roof gardens, demarcated areas in larger rooms, interestingly designed surfaces. SUREPLAY® Design always plays a role when it comes to interior design with floor coverings. Whether as an easy-care synthetic floor in the office or laid outdoors in a stone look: SUREPLAY® Design offers a wide range of design options and is a winner both visually and architecturally.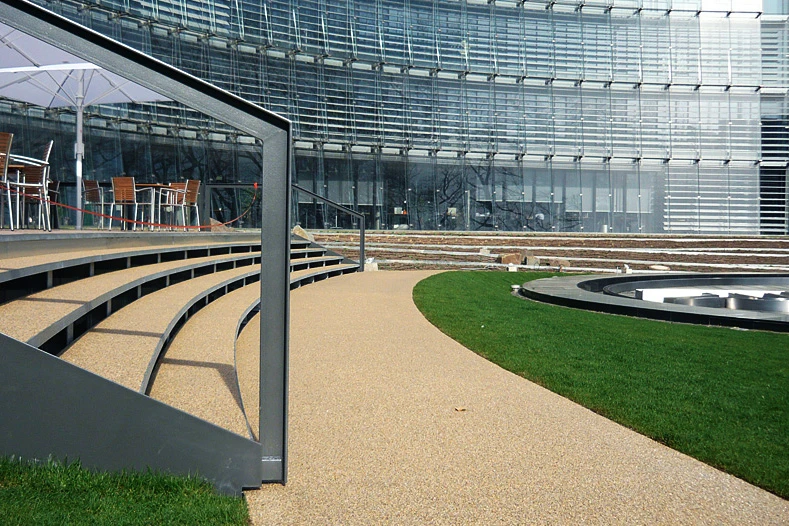 This floor covering features many advantages
It is not only the appearance that is convincing with SUREPLAY® Design: these floors are as slip-resistant as they are easy to clean, they meet the highest fire protection requirements, can be driven over by cleaning vehicles or lawn mowers and remain beautiful even after years. We recommend various options depending on planning and legal requirements and offer the floor covering either water-permeable or waterproof. Of course in tested and certified quality. Let our team advise you individually and tell us the special requirements of your project.
The appropriate product for your project